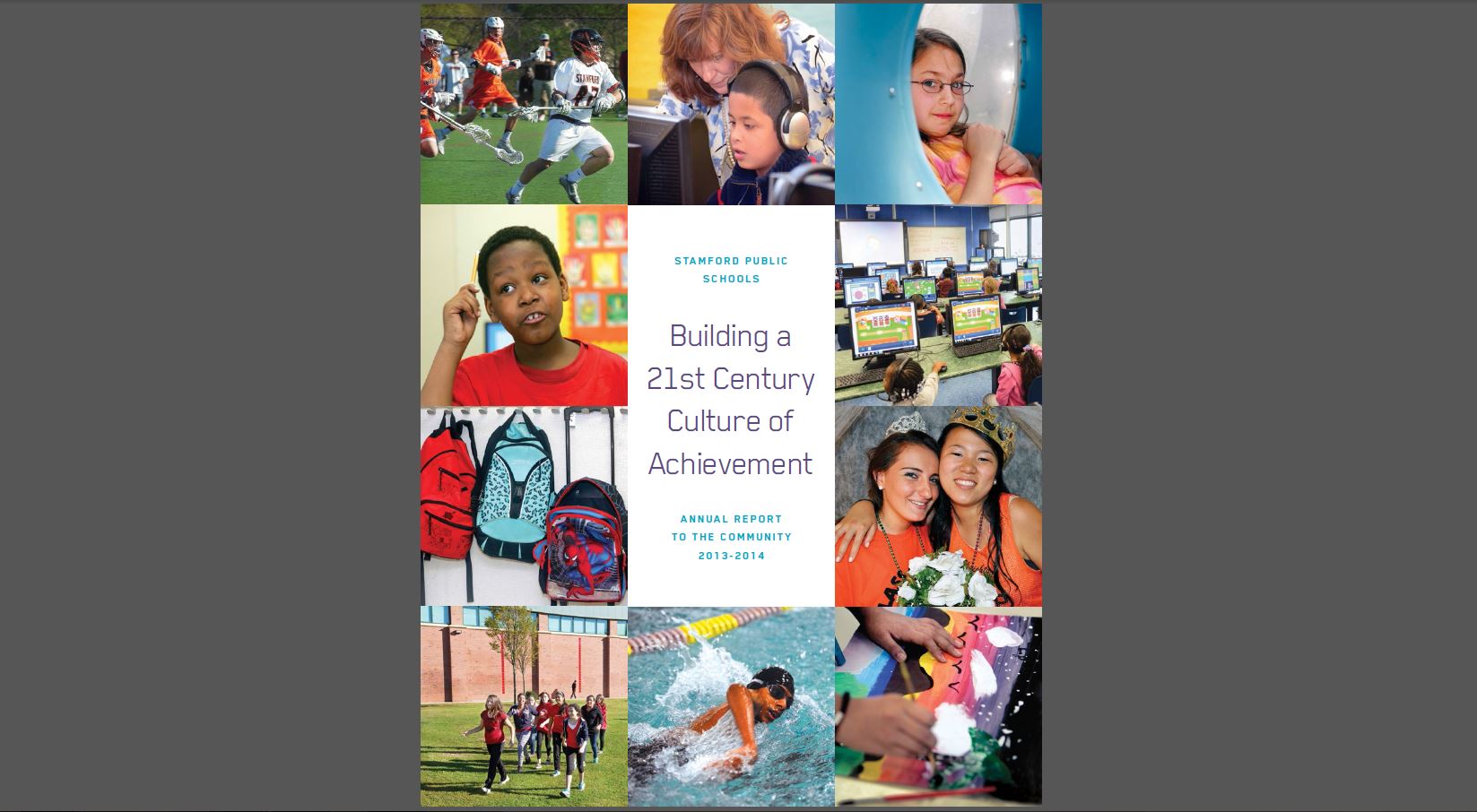 Published June 18, 2015
The Stamford Public Schools (SPS) 2013-2014 Annual Report to the Community is available on the SPS website. Each year the district looks back at what has been accomplished over the previous year and reports out on the progress, successes, and challenges.   Achievement results for the current year are not available until the fall.
In addition to statistics and results, in an effort to personalize the district for those who may be new to the area, the report features outstanding administrators, teachers, students, and alumni.
Document:
Stamford Schools 2014 AR.pdf